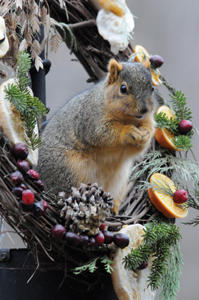 Squirrels can be really fun creatures. They leap from far distances and climb great heights just to get a nibble of delicious seed and suet. For those of you who LOVE Squirrels and LOVE providing them a place to play, eat and sleep in your yard, here are a few items just for you...and them!
Squirrel Table/Chair
Great for serving Dried Corn Cobs, Apples and Corn/Nut Munch

Interactive Squirrel Nut Munch Box
Also Currently Available in Recycled Plastic with Green Roof and Dark Brown Box Bottom
Squirrels will also love Squngie! A Feeder on a spring so they can bounce around while trying to get their favorite corn kernals off the cob!
(Sorry no picture available)
You can also Entice your Squirrels with Jim's Birdacious Bird Food Line!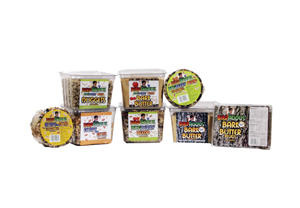 Nothing Wrong with Going a Little Nutty!